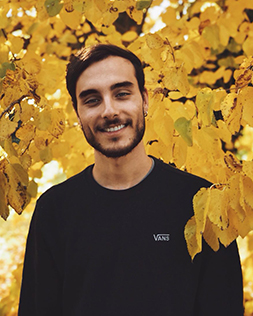 My name is Luigi Pica, I'm a freelance photographer and videomaker, born in the centre part of Italy, Foligno a city close to Perugia in Umbria.
I'm a portrait, event, commercial  and nature photographer.
My passion for photography begun when I was just a child and my parents let me use their old film camera. Creativity has always been a part of me, and thanks to photography I started to experiment new ways to express myself, thanks to digital photography and also digital retouching.
Picture after picture, at the age of 13 years, I finally got my personal digital camera, that became the new instrument which I started my career as a photographer.
Love for travelling and love for nature helped me to grow as a photographer, giving me the chance to take a lot of pictures and make new experiences in different places and face new situations.
In the course of the years, my interest about portraits and events photography grew up, becoming the "subjects" that were increasingly present in my photography path, trying to place them, when it was possible, in naturalistic environments.
Camera, films and all that may concern the cinematography world, were and still are a big part of my life, which led me to try new filming and editing techniques, filming and editing commercials, taking part of tv and films productions, permitted me to increase my knowledge in these fields, so in early 2014 I decided to be a full-time photographer, videomaker, and video editor.
Photography and Videography are two elements in close contact which are impossible to separate one from the other. My art is passion, creativity and magic: capture the moment and make it an instant, something that will last forever.